227 400 +
users of Stratsys products and platform.
200 +
systems that can be integrated with Stratsys.
500 +
customers worldwide.
Some of our happy customers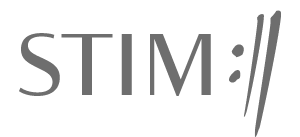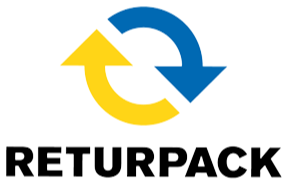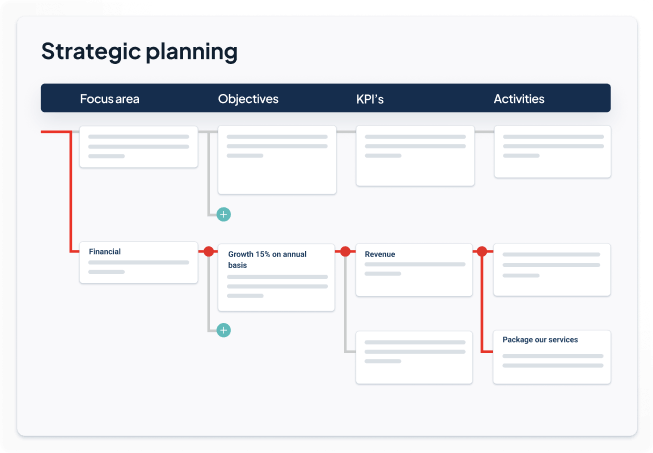 Overview
Secure results
Get the right things done, by the right people, at the right time. Visualise your organisation's overarching goals, connect them to strategies and break them down into individual activities. Plan, allocate, and follow-up all in one tool.
Analysis
Follow-up in real-time
Strategy is about taking control of the future - and that means being able to ensure that planned activities have been completed effectively and on-time. With Stratsys, you can identify critical obstacles and address them quickly and efficiently.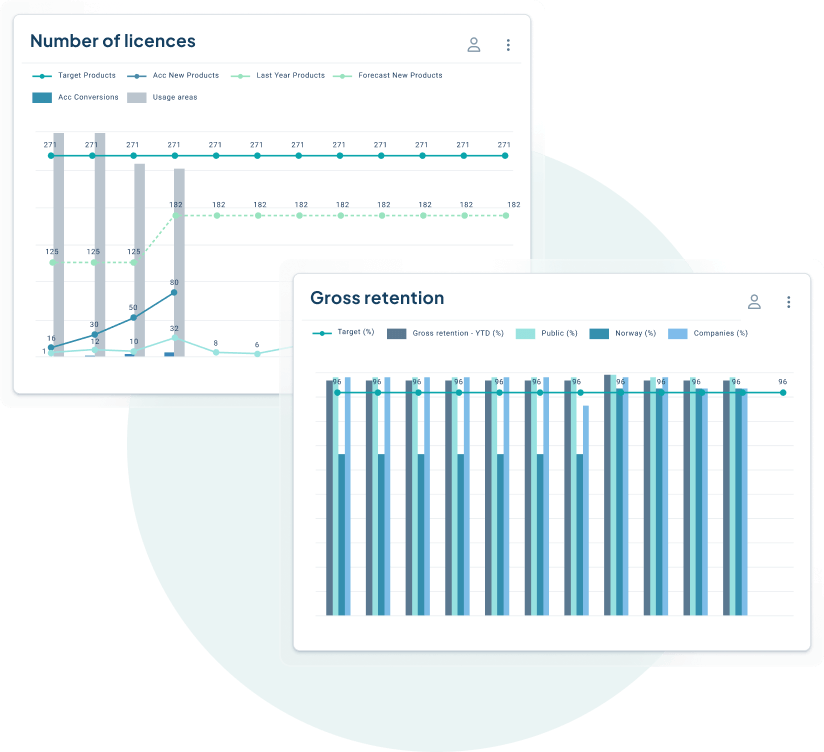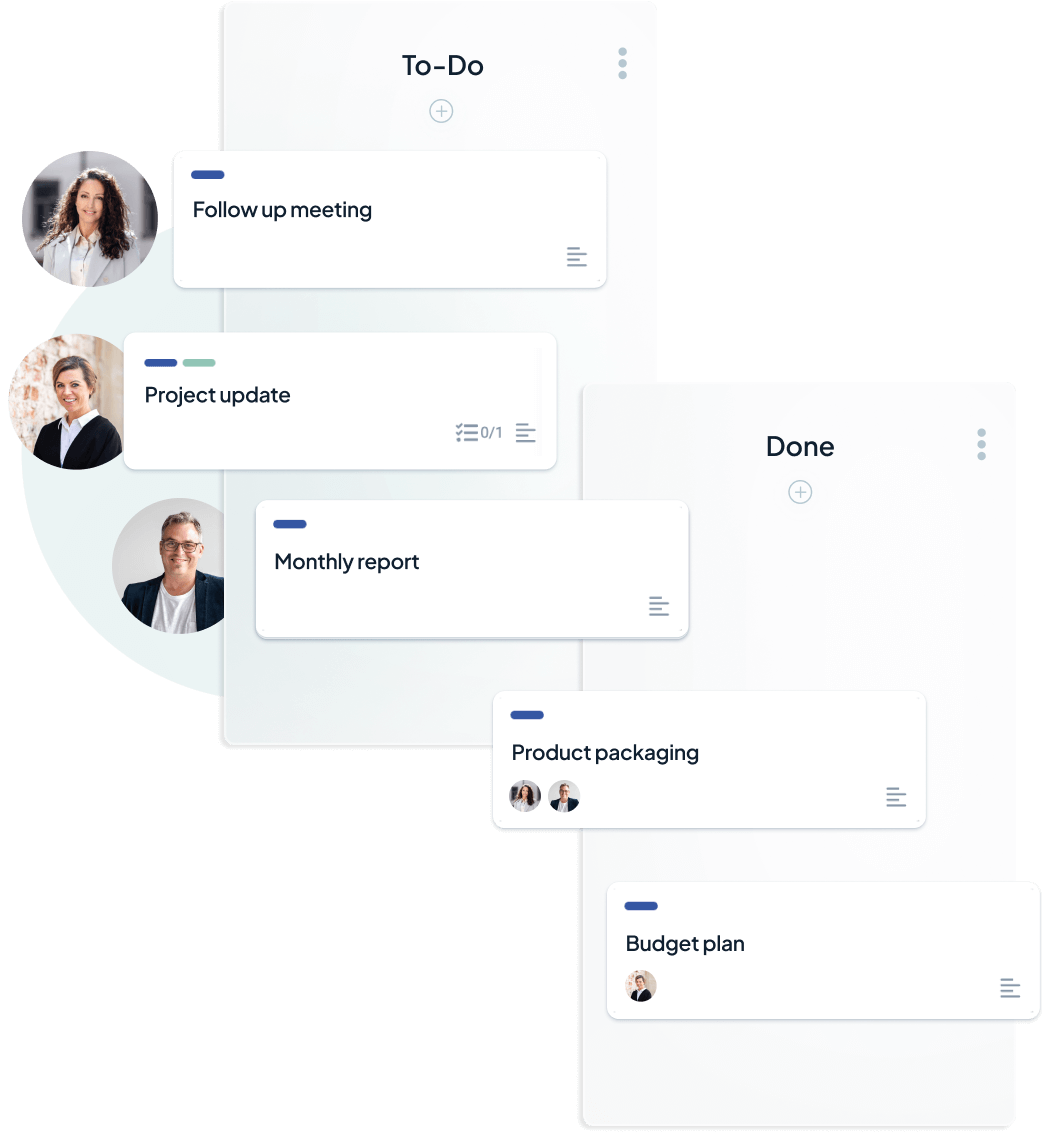 Engagement
Boost participation
A simple, intuitive, unified interface makes strategic work accessible for the entire organisation, from senior management to junior employees. With common workspaces and full transparency, working together towards shared goals becomes simple.
What our customers say about Stratsys

"Now it's easy for us to access the information we need"
"Now it's easy for us to access the information we need and keep an eye on how we are doing in relation to our goals. Before we had Stratsys' tool, we produced our reports manually using Word and Excel and this relied heavily on resource-heavy cooperation between the various different parts of our organisation."
Josefin Moback
Operations Controller, Swedish Union of Tenants

"For us, it was about ease of use"
For us, it was very much about ease of use, we wanted the system to be simple and visual. We also looked a lot at functionality, where our principle is to take small steps forward. We would rather choose a simple tool where we can supplement modules as needed, than buy a complex and very comprehensive system from the start. Stratsys fit well into our requirements picture. We also believe that a simple tool creates great engagement among users.
Helena Granqvist
Quality Manager, Hydac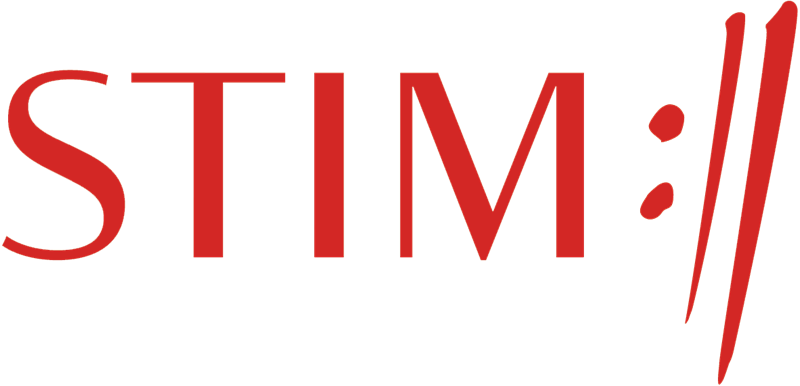 Increased transparency and a better overview
"An important advantage of Stratsys is that the work surrounding follow-up and creation of reports takes less time than before. The tool has given us a natural place to store information about our business in the form of KPIs and other measures."
Nils Danielsson
Head of Strategy and Partnerships, Stim

"We have become a more goal-oriented organisation"
The long-term effect of Stratsys and our way of working is that we have become a more goal-oriented organisation. Today we are talking about achieving goals in a completely different way than before. Stratsys has also given us a collborate place to store all information on. The system has replaced the Excel and Word documents that we previously worked with.
Jörgen Brokås
Bostads AB Mimer
Why choose Stratsys' tool for Strategic Planning?
Integration solutions
Stratsys products come packaged with the most common integrations, allowing for the easy transfer of data to and from the rest of your tech stack.
Packaged products
Products expertly designed for specific business areas, allowing you to focus on what you need to get done, not get sidetracked by superfluous functionality.
Work with agility
With a structured, repeatable working methodology, you can take an agile, proactive approach to analysis, giving your strategic plan real impact.
Actionable insights
Track your targets and other important KPIs in real-time. Rapid status checks mean you can use data to immediately implement the right measures.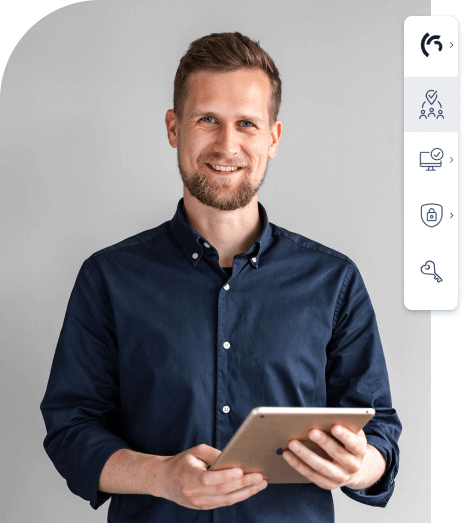 Want to learn more about how Stratsys can help your business?
Get in touch and one of our experts will tailor a demo to meet your needs.