227 400 +
Number of users using Stratsys's products and platform.
200 +
Number of systems that can be integrated with Stratsys
500 +
Customers worldwide
Plan
Plan for optimisation and continuous improvement
Plan the quality work around the laws, regulations, requirements and objectives that apply to your particular business. Create a common way of working with visual processes and clear areas of responsibility for the entire organisation. At your disposal you have tools for risk analyses and quality controls. By connecting the work to your strategic plan, you get an integrated management system.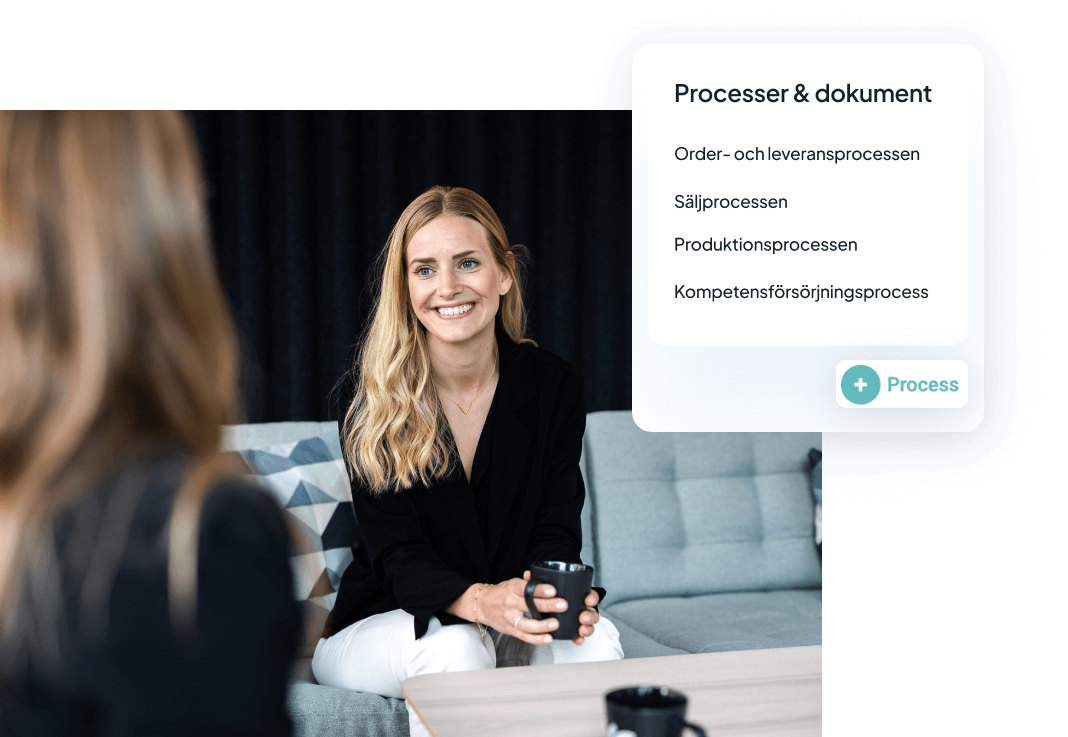 Perform
Follow progression and improvements in real time
In the tool you will find simple views and dashboards for working with deviations and continuous improvements. Quality checks can be carried out with the support of established checklists, while outcomes of quality indicators can be followed over time. You can quickly see the status of your actions and efforts.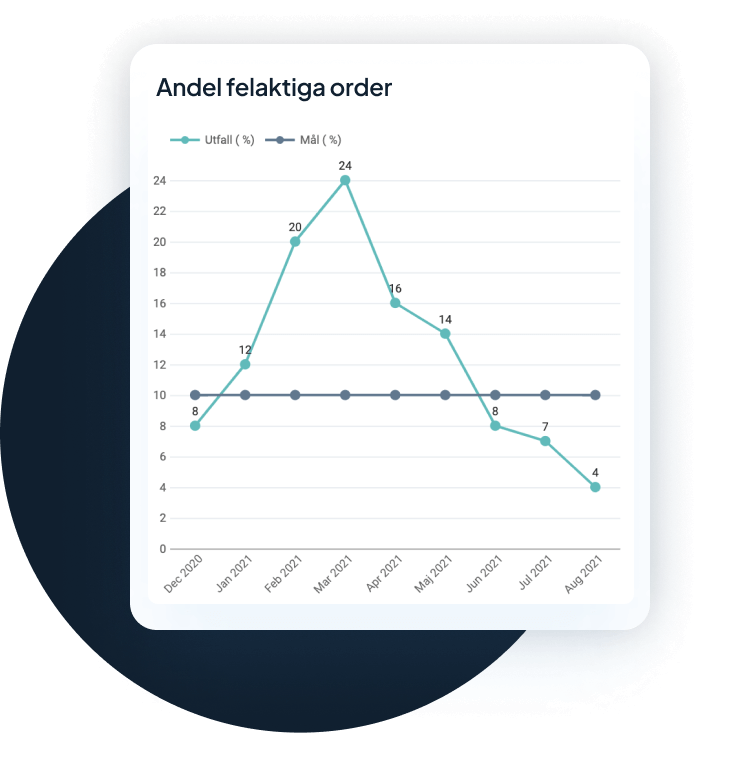 Follow up
Evaluate and analyse your quality work
You can easily collect data and measurement points from different parts of the organisation for your analysis, which frees up more time for the quality work. The tool compiles all data automatically and creates a complete quality report where outcomes, measures and the improvement work are all collected. The annual evaluation of your processes is included in next year's planning, all to support the systematic work.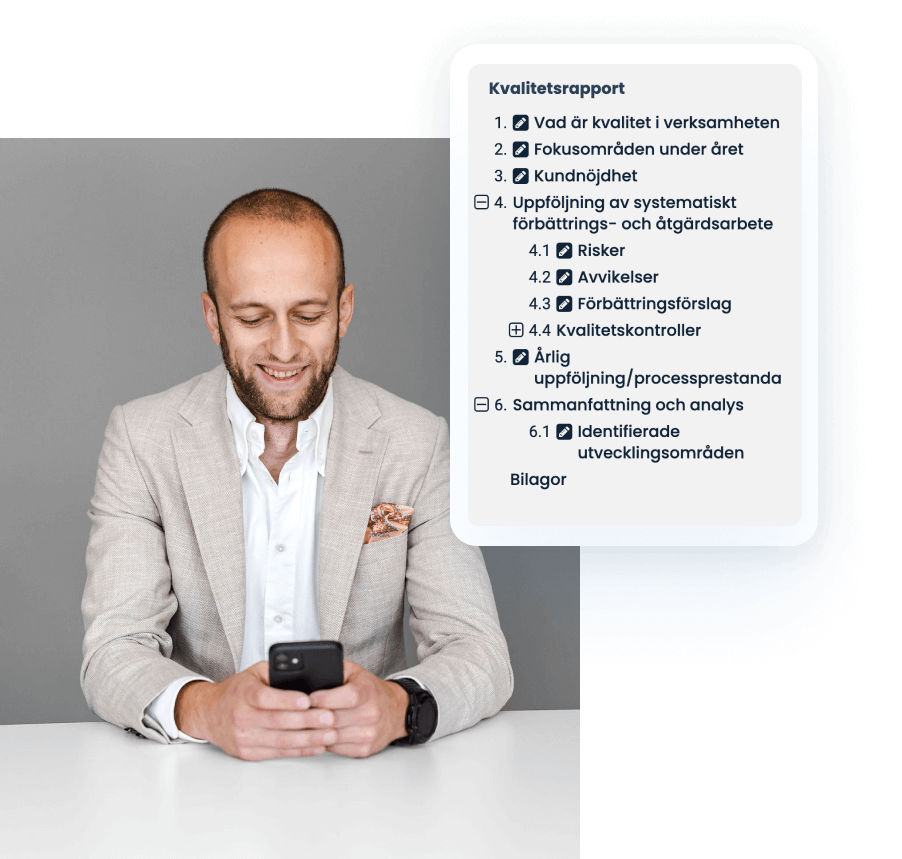 Why should you choose Stratsys tools for Quality Management?
Standardised structure
With a collective quality work in a user-friendly tool, you get a standardised structure that simplifies the work processes.
Proactive risk work
With access to data in real time, it becomes easier to work proactively with the risk work and implement improvement measures if deviations occur.
Increase customer satisfaction
The tool is adapted to your business so that the quality work meets your real needs and allows you to focus on increasing customer satisfaction.
Simplified reporting
An easier way of collecting data enables you to work continuously with analysis and frees up time for improvement work.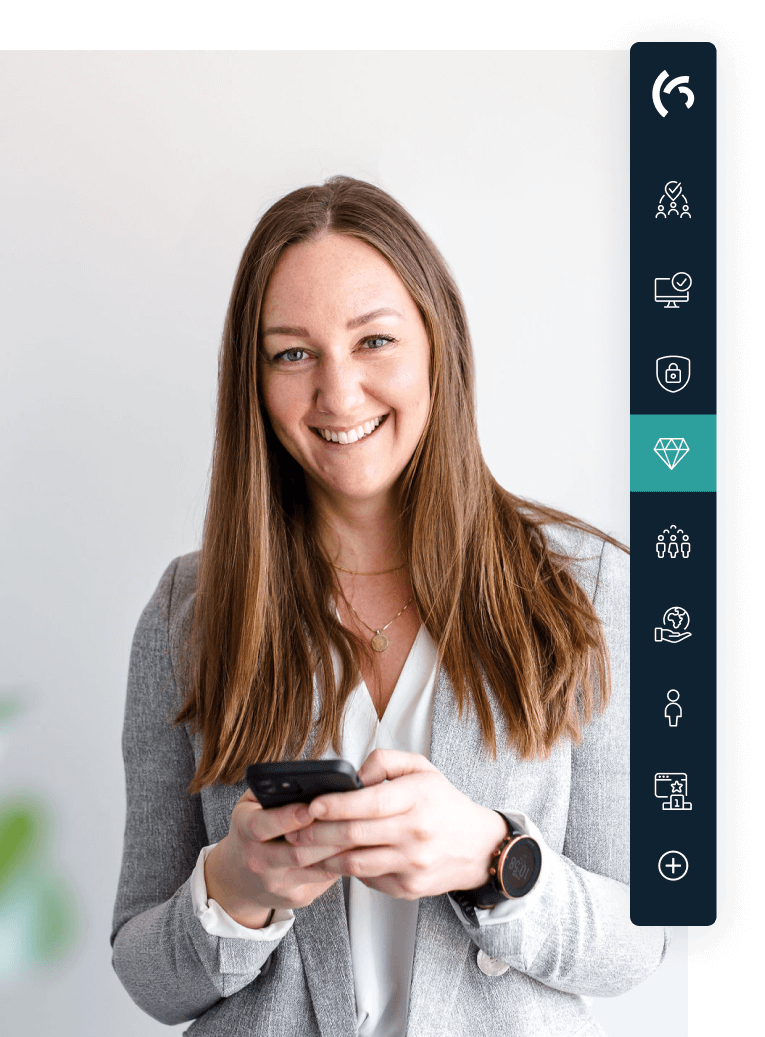 Integrate Stratsys with other systems
To get a comprehensive quality management system, many businesses work with several different tools. Stratsys can be easily integrated with other systems such as process mapping, document management and deviation management systems. As a result of this, Stratsys gives you an overall picture of all your quality work, even if you still need to work in several different systems.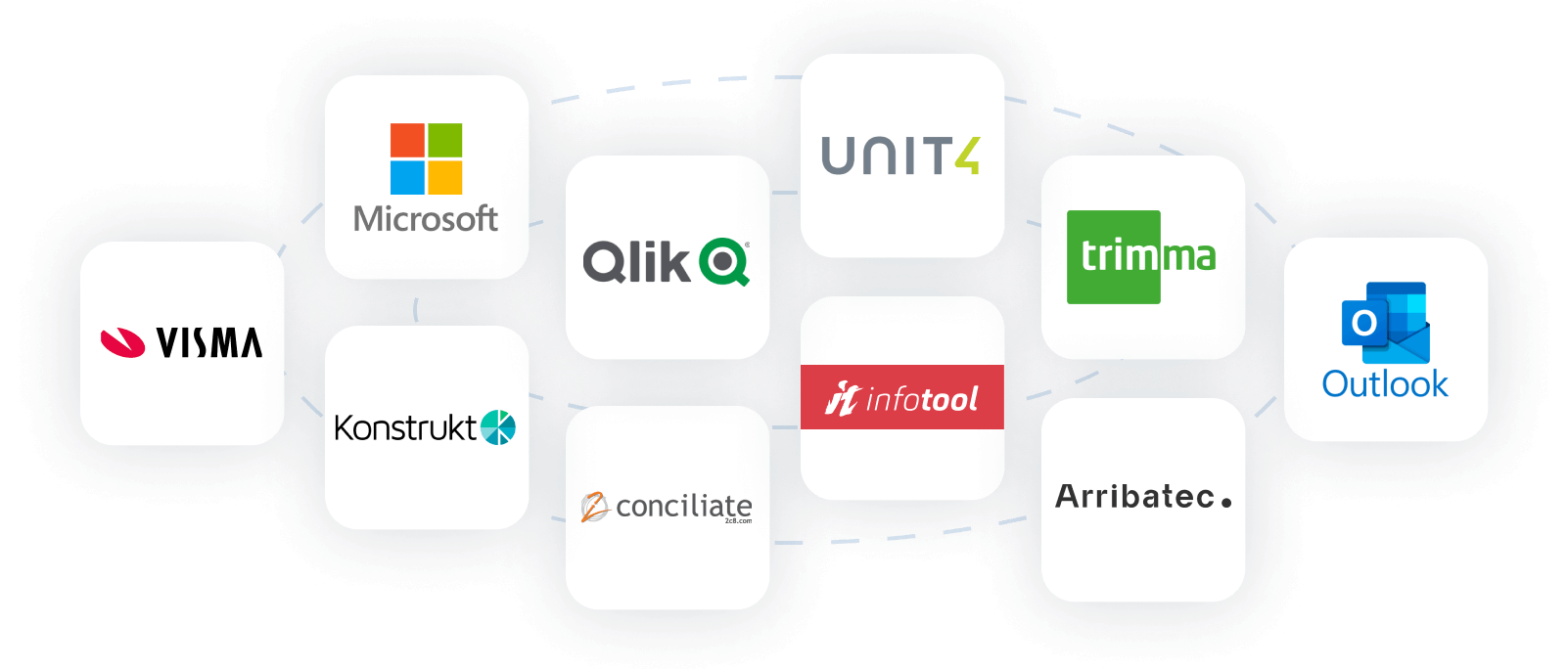 What do our customers think about Stratsys?
A new fantastic way to work
We really needed a digital tool to gather all the information in one place, so we could get rid of the old yellow folders in Windows. With Stratsys, we have got a completely different version management of our documents than before. Now we can easily ensure that we have the correct versions of documents, which reduces the risk of misunderstandings and ensures that all employees have an overview.
Begin your journey with Stratsys today!
Would you like to find out more about how our solutions can help your business? Let one of our experts set up a demo tailored specifically to your organisation's needs.