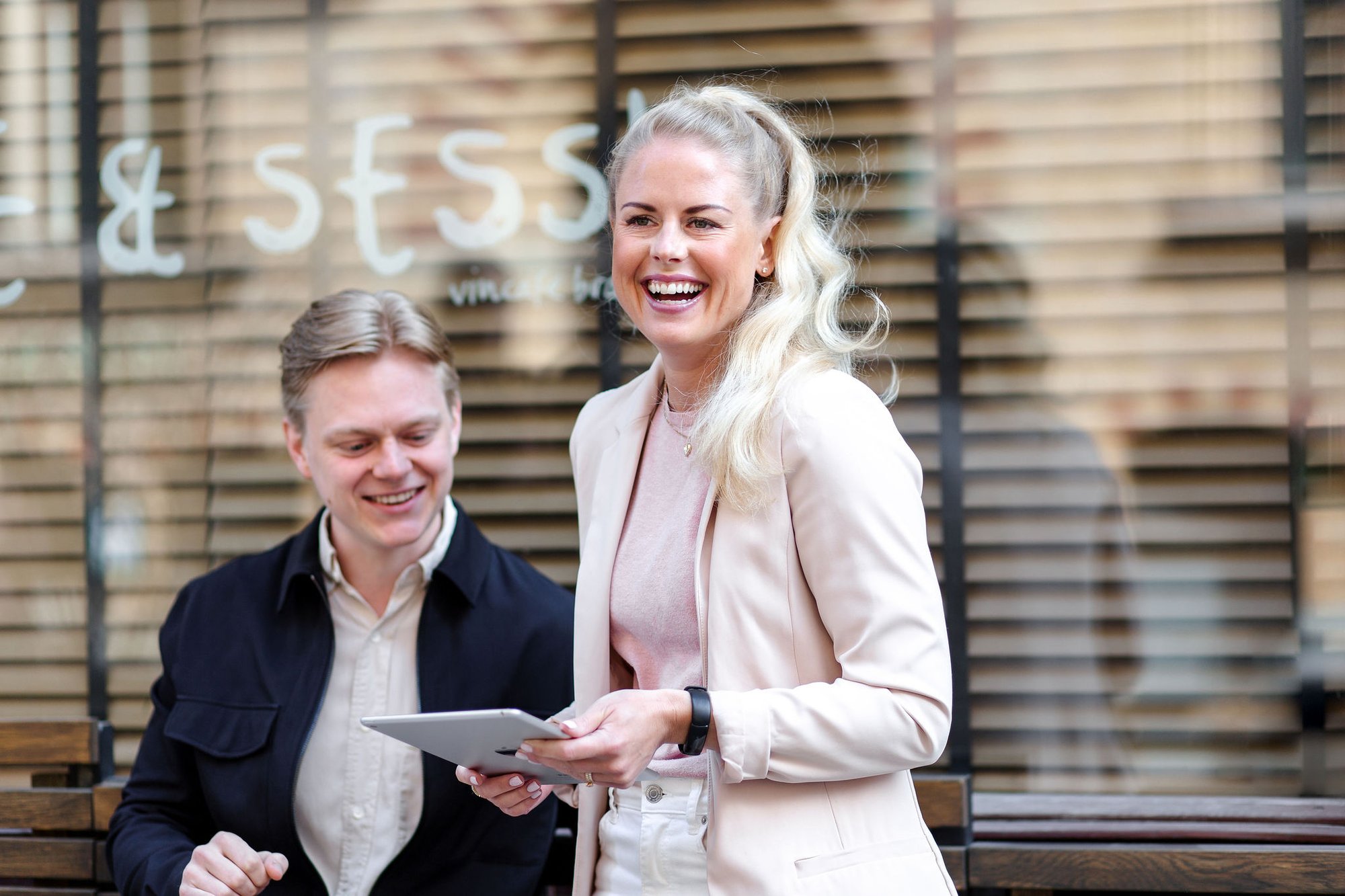 Give your business the right foundations for growth
Increasing legal requirements, regulations and processes are consequences of an increasingly complex and changing financial industry. Requirements for transparency in processes, reporting and administration as well as getting an overview and structure in one's risk work is a challenging task to manage without the right support system.
Going from reporting to action is what Stratsys does best. Increased control and structure as well as a standardised working method throughout the organisation facilitates the sharing of information between specialists and decision makers. Integrating several strategic processes, such as risk management, information security and sustainability reporting, all inside of one platform, makes everyday life easier.
Risk and control
Risk is about uncertainty factors and the ability to identify and prioritise the most important risks and manage them in different dimensions and areas. Despite the knowledge of how to best conduct risk work, many companies are still stuck in manual work methods that makes the work more difficult to conduct.
Legal compliance requirements
The Financial Supervisory Authority and the European banking authority EBA's legal compliance requirements drive a large amount of administration that the companies have to manage. This places high demands on businesses within the sector to demonstrate that the requirements they are subject to are actually reflected in how the work is carried out.
Informationssäkerhet
Increased requirements for information security and GDPR compatibility require that companies are equipped with the right tools that support the systematic work with information security as well as the distribution of responsibility in the organisation and support for operationalisation through work routines.
Continuity planning
Continuity planning is necessary to be able to prepare for and act quickly upon unexpected events that can result in serious business interruptions and large financial costs. Here, a systematic approach is required to identify, analyse, assess and control risks in order to minimise the large effects.
Support for internal audit
An internal audit shines a light on a number of areas within the business and gives the board and management a balanced picture of how well processes and routines are working. Here, it is of the utmost importance to have support for both the documentation and the continuous work and then accordingly acting on recommendations and developing action plans.
ESG reporting
As domestic legal requirements as well as EU regulations expand their requirements, so do the demands on organisations to use the ESG framework to calculate their organisation's impact on the environment, society and governance. The path to success in your ESG work is a support system that helps you today to be able to act tomorrow when the situation arrises.
Products for you within the banking and financial industry
One of the many advantages of Stratsys is that we offer several products all in the same platform. These can be used in combination but also separately. Here are examples of the products that can be used for you who are active within the banking, financial and insurance industry.
Would you like to learn more about how Stratsys' tools can help your business?
We have great experience in helping customers within the banking, financial and insurance industry. Contact us today to find out more.