227 400 +
Number of users using Stratsys's products and platform.
200 +
Number of systems that can be integrated with Stratsys
500 +
Customers worldwide
Some of our happy customers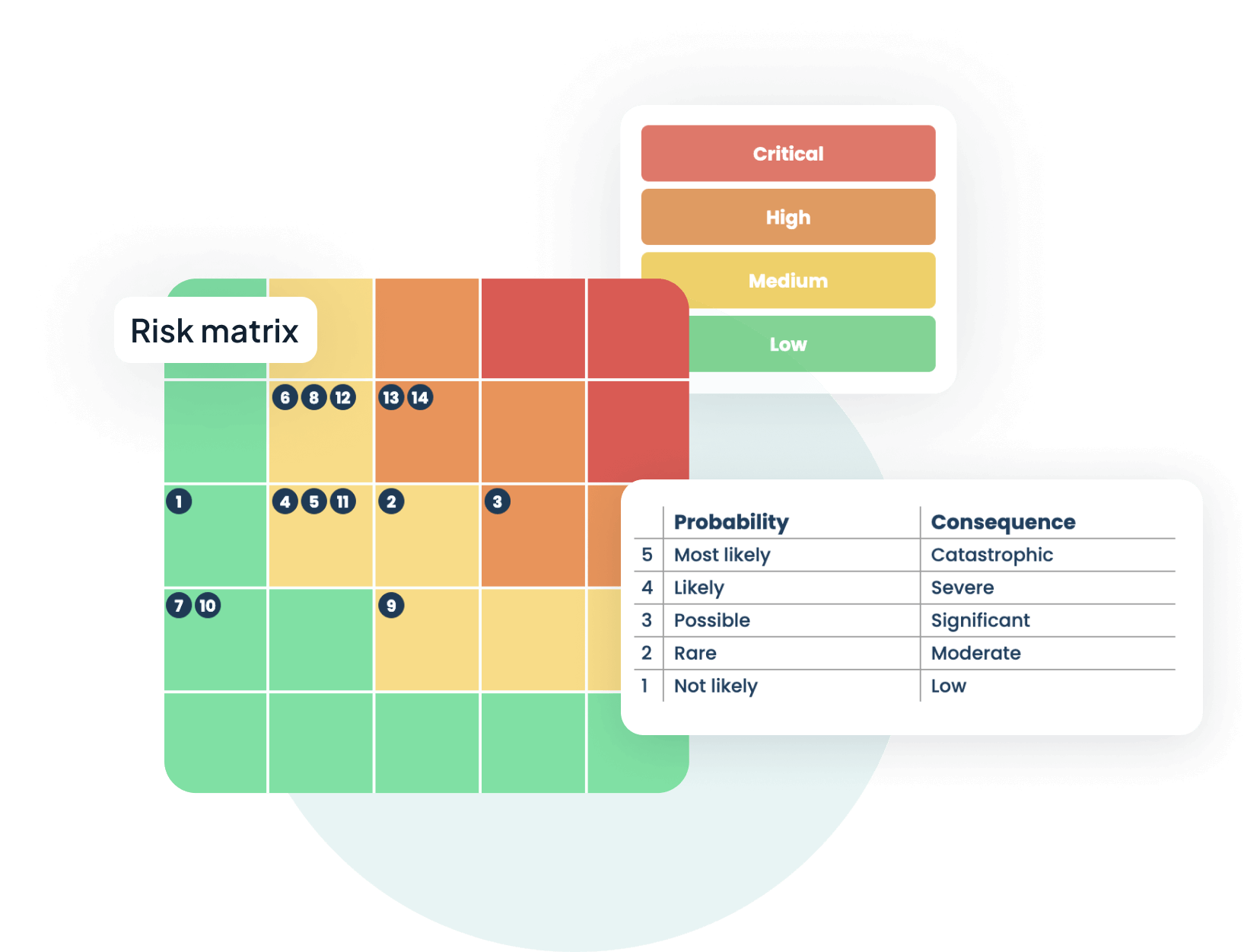 Have the situation under control
Risk management is complex - but the software experience shouldn't be. Our intuitive UI lets you clearly see and implement risk and control processes in one central location.
Built for growth
High configurability allows you to adapt the solution to meet changing demands. It's designed to grow with your business, not hold you back.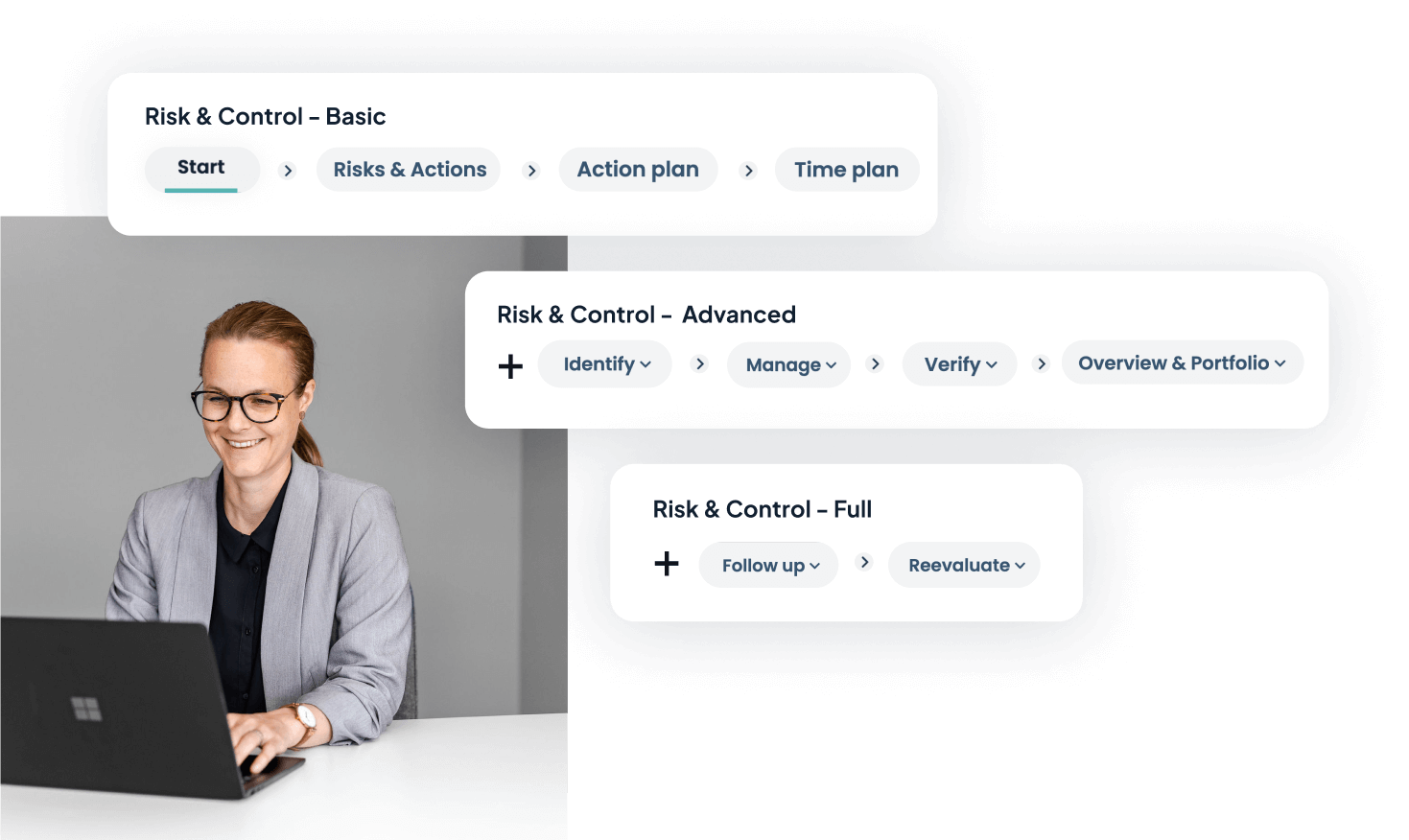 Stratsys sub-heading
Streamlined productivity and strategic insights
Total visibility, role based access, and a single point of truth reduces silos and increases productivity. It's a living document, not a static report. When you can see all risks and compliance issues and easily communicate actions to all stakeholders you can make better, fully informed decisions.
What makes Stratsys Risk & Control different?
Easily integrated
Stratsys Risk & Control can function either as a standalone solution or easily integrate with other Stratsys or 3rd party products.
No code
Self-serve configurability makes it easy and cost effective to design the perfect solution for your needs, whatever the environment.
Future-proof and up to date
Risk & Control that grows with your business - simple to get started with, but scalable to even the most complex of demands.
Out of the box
Why start from a blank sheet? Our experience within both public and private sector has provided a range of out of the box solutions to meet a wide range of requirements.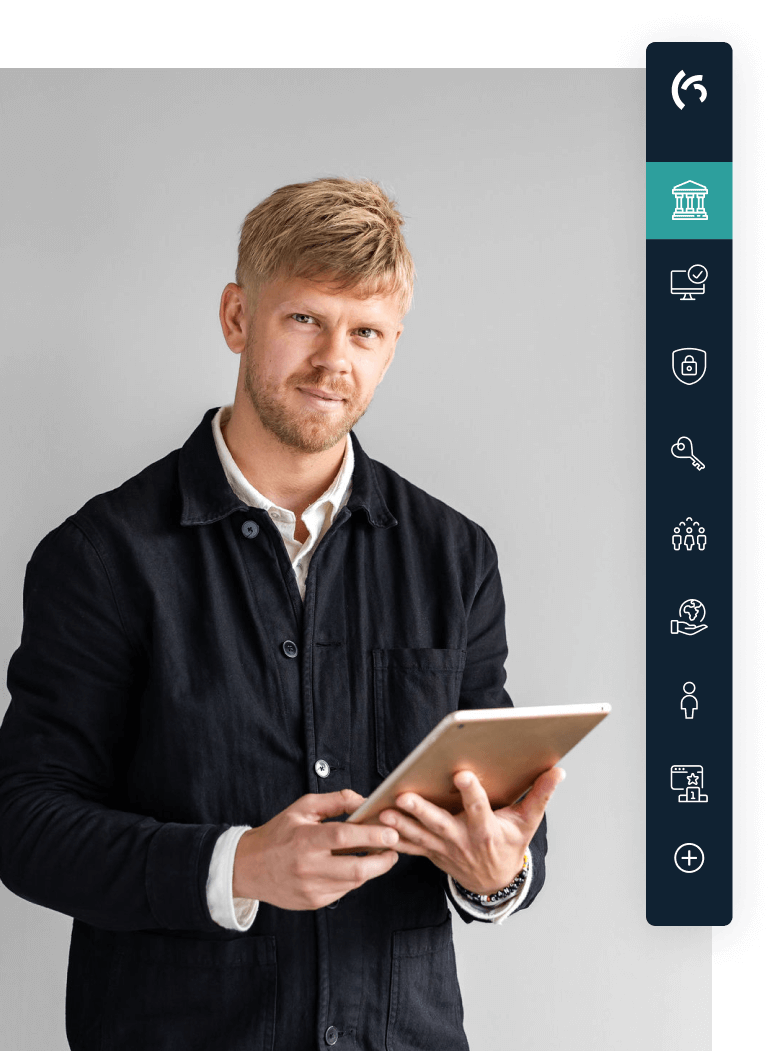 Who needs Risk & Control? You do.
Whether CEO, manager, or analyst - good risk and control is central to identifying potential issues and communicating them clearly across an organisation. A single point of truth for all users, breaking down silos and giving clear, actionable insights.
What do our customers think about Stratsys?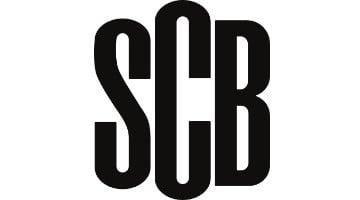 This is how Statistics Sweden improved its operational follow-up
"Stratsys makes it easier to get an overview and to focus on what is important to fix. Clear documents make it easier to pinpoint the problems so that we can solve them in time. Red activities in the action plans and critical risks are in focus of the follow-up process."
Åsa Trankvill
Verksamhetscontroller, SCB
Three steps towards improved processes
Avoid costly pitfalls and setbacks. Map KPIs, evaluate organisational risks and document problem management.
Go from being reactive to being proactive. Manage changing conditions, create activities that involve several parts of the business and drive the improvement work forward.
Create a clear overview. Provide targeted support, implement risk and control at the operational level and involve departments such as IT and HR.
Learn more how Stratsys' products can help your business
Get in touch with us today and one of our experts will tailor a demo to meet your needs.