Prioritised goals for sustainable development
Based on the 2030 Agenda, we at Stratsys have prioritized six goals to focus on - gender equality, decent work and economic growth, reduced inequalities, responsible consumption and production, climate action and partnerships. Our goal is actively contribute to sustainable development and a better tomorrow.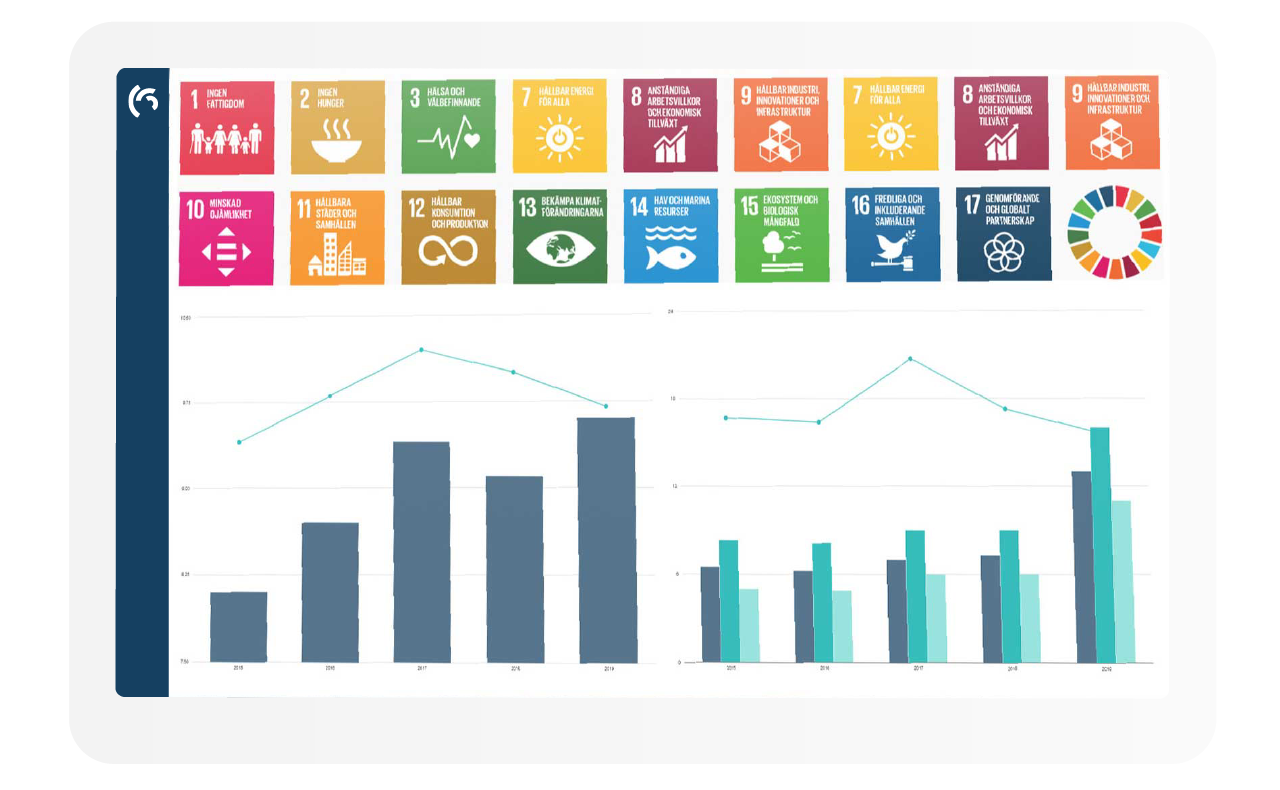 How we work with prioritised goals
Goal 5 - Gender equality
Gender equality is a prerequisite for sustainable and peaceful development. It is achieved when women, men, girls and boys have equal rights, conditions and opportunities, and the power to shape their own lives and contribute to the development of society.
Stratsys works actively to be an equal workplace where everyone has the same opportunities regardless of gender or background.
Goal 8- Decent work & economic growth
Decent working conditions promote sustainable economic growth and are a positive force for the entire planet. Stratsys is a safe workplace where every employee can develop and contribute to our growth journey. As a workplace, our teams and us as individuals are equally important components for continued growth.
Goal 10 - Reduced inequalities
The basis for a sustainable society is to act to ensure that access to resources and the opportunity to participate and influence developments in society regardless of e.g. gender, ethnicity, religion, functional variation, age and other status. Stratsys works actively to reduce inequalities both within our organization and through our partnerships with non-profit organizations.
Goal 12 - Responsible consumption & production
Achieving sustainable development requires reduced ecological footprint by changing the way we produce and consume goods and resources. As a systems provider, our computers and servers are our main tools in the production of our services. For us, it is important that we have a smart, circular and sustainable thinking about our server operation and our electronic products.
Goal 13 - Climate action
Climate change is a real and undeniable threat to our entire civilization. Stratsy's biggest climate impact is through our business travel, energy consumption, server operation and the purchase of electronic products. We put a lot of effort into reducing our business travel and running more projects, meetings and trainings digitally.
Goal 17- Partnerships
The world is more connected today than ever before and the implementation goals requires global solidarity, capacity development and mobilization of financial resources. Within our social sustainability work, we start from the 1-1-1 program. This means that we give away part of our profit and our own working time to our partners to jointly contribute to a better society.
How can you work with your sustainable development?
Find out more on how we can help you to achieve continous improvements with your sustainability work and development. Contact an expert and we will get in touch!