Why am I unable to impersonate a user?
Reasons why an administrator cannot impersonate a user and solutions to the problem.
Permissions Requirements
In order to have the necessary permissions, users must have either Local Administrator or Full Administrator access in the database, in addition to being assigned one of the following roles in the Platform: User Administrator or Super Administrator.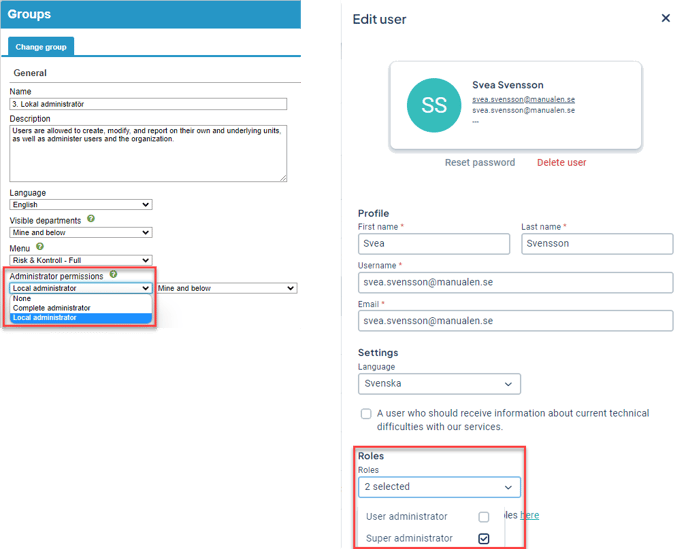 Limitations
Impersonation is not available in the Platform, Help Center, or Meetings. The system detects the logged-in user's identity and only displays what the user has permission to see.
Impersonation
If you meet the permissions requirements but still cannot impersonate a user, it is due to the following reason:
You are a Local Administrator and the person you are trying to impersonate has higher or different permissions on your or another unit. It is never possible to impersonate and acquire permissions that you do not have yourself.