Depending on what has been changed, you can search in different places.
General changes
Most changes can be searched for in the Event History by administrators. Some events can also be undone. Read more here.

For changes regarding reports, there is also a special report reset menu where you can restore deleted reports and report headings: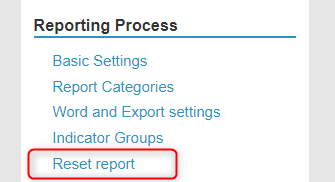 Who has made changes in a node?
Each node has its own event history, which you can access from the edit window using the clock arrow on the right. Click on an event to see more details. You can see who made changes and at what time.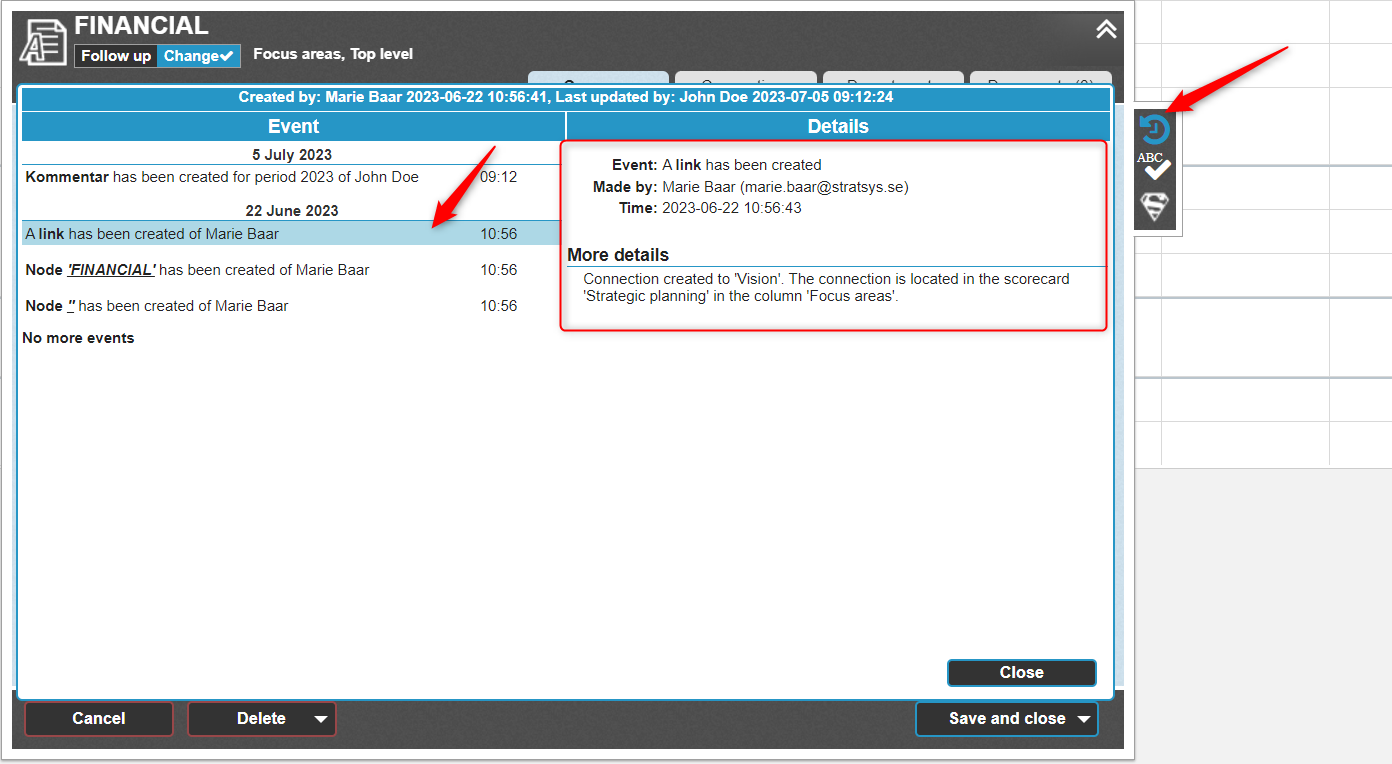 Who has made changes in a comment?
Changes for comments can be seen in the edit window's history as mentioned above. But you can also see who wrote what in an existing comment by clicking on the user symbol in the follow-up window and then hovering the mouse cursor over the different sections - different colors represent different authors.

Who has made changes to a text or table in a report?
In the text and table sections of a report, you can click on Events to see who has changed this text or table and when. In the History tab, you can instead see any text/data from reports from previous periods.

For texts in reports that come from comments via report sections, you should refer to the node's history as mentioned earlier.