You can in the administration under Settings create Riskmatrismallar which you can then edit as needed via Change Risk matrice template.




Add Risk Level -Add new risk levels, enter a name, and select a color.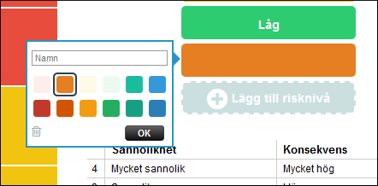 To expand/Decrease the Risk matrice, use the plus/minus signs in the top-right corner.

You can click a single cell in the Risk matrice to change its color, and enter a specific risk value.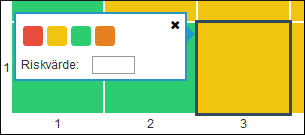 Clear all Risk values -Deletes all added risk values
Show the number of risks in the cells by default -If this option is selected, the sum of the number of risks will be displayed in each cell.