How to log in, request a new password and log out.
Log in / sign in
Stratsys is completely web-based, which means that it is possible to log in from any computer provided it has a connection to the Internet.
Recommended web browsers are Edge and Chrome.
To access the Stratsys login page, either:
1) Go to https://www.stratsys.com/ and select "Log in" and follow the instructions.

2) Or, enter the URL: https://<organization_name>.app.stratsys.com and follow the instructions.

If you can't sign in, please goto: Why can't I log in?
Log out
Log out of Stratsys by clicking on the following option: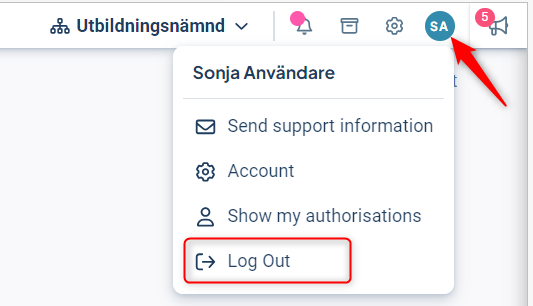 Forgotten your password?
If you log in with your username and password directly to Stratsys, you can request a new password directly from the login page by entering your username or email address. Click the linh "Forgotten your password?" and then click on the link "Forgot your password".

After that, you follow the instructions in the password reset email you receive in your linked email inbox.
You can use this method even if it is the first time you try to log in.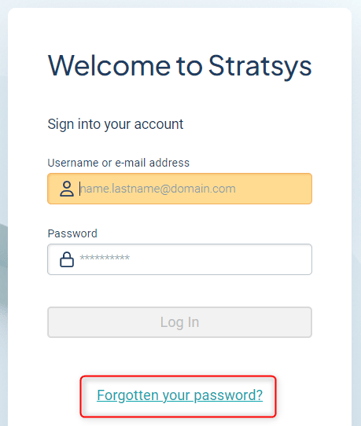 Note: If the username or email address is incorrectly entered or not registered, no email will be sent. In this case, please contact your administrator.