Stratsys is completely web-based, which means that it is possible to log into the tool from any computer provided it has a connection to the Internet. To access the Stratsys login page, enter the URL: www.stratsys.se/"organizationsname" Without "" In the window. Next, log in with your assigned user name and password.

If you can't sign in please use "Forgot your password" feature, see the image below. If it does not work please contact your local contact person or your System administrator and they can update the password for your users. You will find these people by clicking on the green question mark in the top right corner of the Stratsys and contacts.

Customers who use Single Sign On(SSO) can log in with the same credentials as the domain. It is also possible to connect to the intranet first before logging in.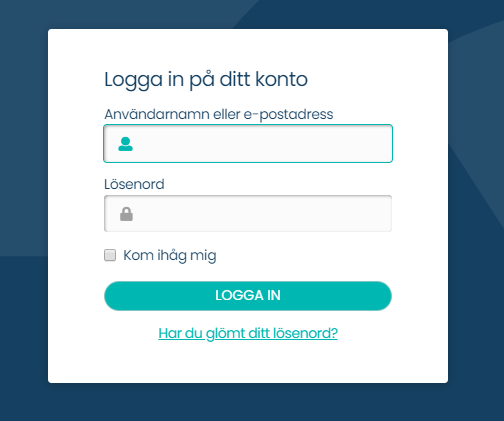 Obs! The login feature is sensitive to uppercase and lowercase letters.

Obs! Book Mark does not start page after you have entered the Stratsys but instead use the above URL Www.stratsys.se/organizationsname and there you choose to click in the "Remember Me" so that you only need to select login. The background is that the URL for the home page may change depending on whether we are making an update for the code regarding this why the link you bookmarked in longer applies.