Has it happened that you have seen information in a view in Stratsys, but the same information is then missing in the report? In this article, we try to explain why that can happen!
Central to the system is what we at Stratsys call the Scorecards. In your organization, these may be referred to as "SOSFS", "Internal Control", "Operational Plan" or similar.
The Scorecards are broken down to suit your specific work process into Scorecards columns, to which nodes are then added - it is the nodes that carry the information you then see in views and reports.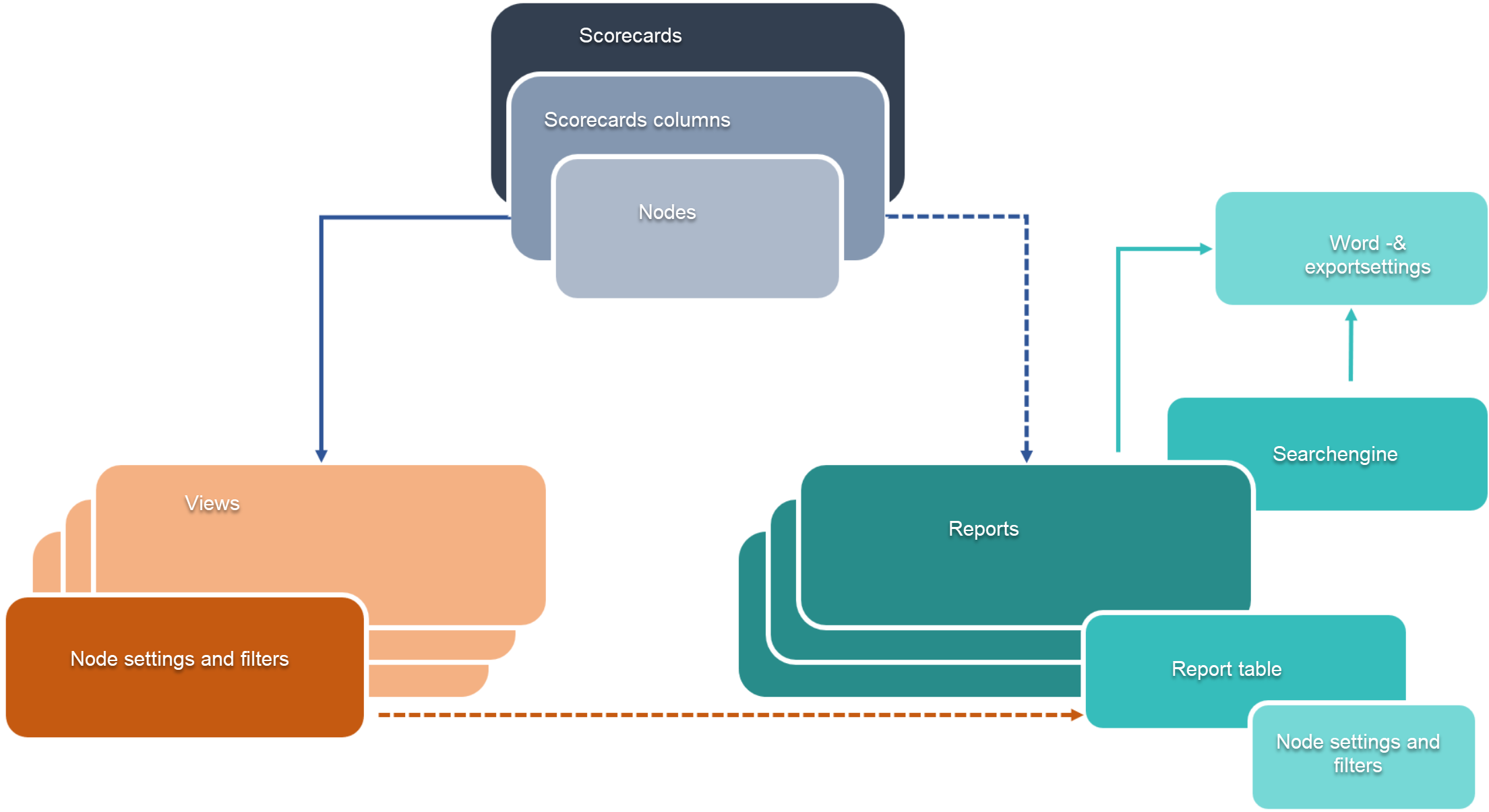 Through the views, information from the scorecards can be displayed in different ways to best suit the recipient of the information. The views are used both to present information and to add and modify information in the respective scorecards.
The information displayed in each view is determined partly by the node properties specified for each scorecard column in the view, as well as settings for different filters.
Reports are another display mode for the information. Reports also have node properties per column and filter settings that control the displayed information. The information from a scorecard is retrieved through report parts, where you specify the scorecard and scorecard column from which the information should be retrieved.
Yes, both views and reports retrieve information from the same source, but since they have separate node property and filter settings, the displayed information can differ significantly. The customization of node properties and filters in each view or report allows for the presentation of distinct subsets or arrangements of the data, resulting in variations in the displayed information.
If you want to have the same information in a report as in a specific view, there is an option to copy the node property and filter settings from that view to a report part. However, after the copy, there is no longer any connection between the report and the view. If the filter in the view is later changed, it will not affect the report part. This is represented by the dashed line between views and report parts, indicating the lack of synchronization between them.
It is possible to create reports without using report parts that retrieve information from scorecards. These reports can include manually added text fields and tables. Therefore, we also find a dashed line between scorecards and reports in this case, indicating that the connection between them is not direct and automated. The information in such reports needs to be manually entered and maintained separately from the scorecards.