Log in alternatives
Under the heading login options, we can see the selected login option which is displayed via the Blue flag after each option.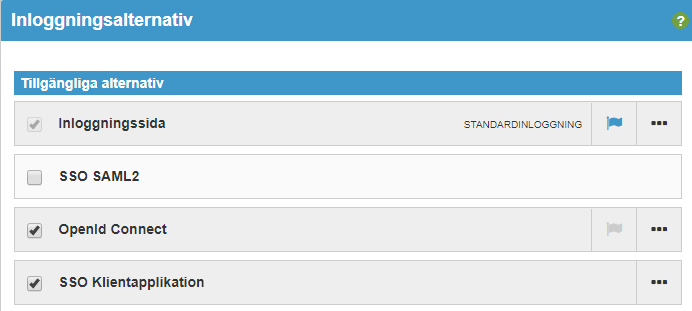 When you click the three dots after each option, you can see the link to/for the login option in case they are applicable. In the second case, you will be directed to link to the login option settings
By clicking the icon after the link bar, you can copy the link without having to select it and use the keyboard shortcuts.