From creation to follow up
Follow up on meetings
When the meeting is over it is important that you follow up on the tasks that have been distributed, and when done mark them as completed.
6. Follow up on meetings
In addition to going through the previous minutes at the beginning of a meeting, follow-up is very much about actions. In the action logs (see here), all actions for each meeting series are collected. The action view in the left menu brings together all the actions for which you are responsible or have delegated, regardless of which meeting they are in. Click on an action to make changes. You can filter and search among the actions in the filter menu. By clicking on the headings in the view, you can sort the information.
You can also create "standalone" actions for your to-do list, which do not belong to any meeting, by clicking Create action. The standalone actions are only visible for you.
If you want to export the actions, click on the icon in the upper right corner.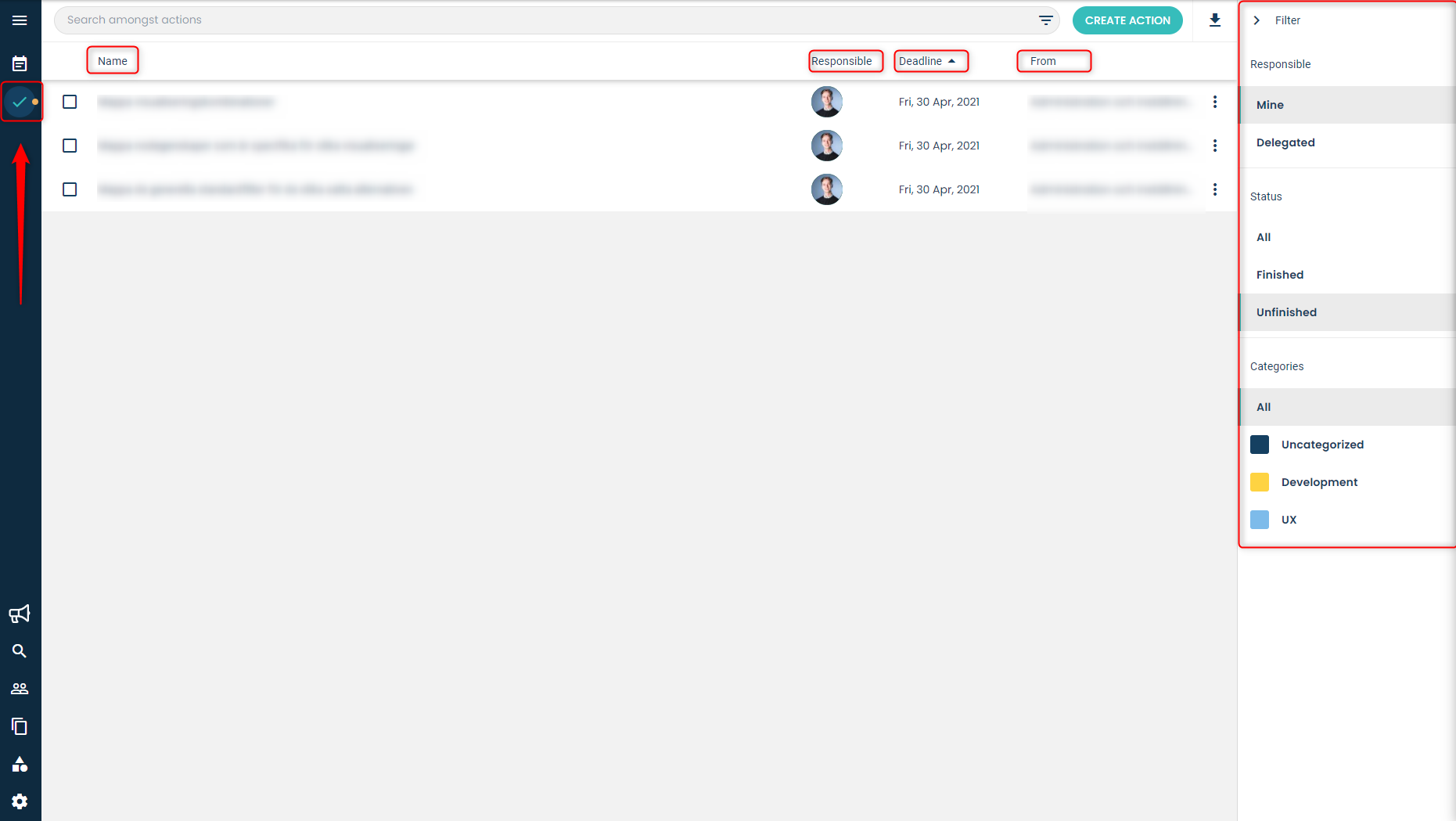 It is also possible to follow up actions for which responsibility has been assigned directly from a protocol email. Actions for which you are responsible can be seen in the color green, in the protocol and if you click on them, you will be linked to the action in the current meeting where you can do your follow-up.