Learn how to navigate between meetings in the same series, how to send/export a protocol and where the actions and decisions ends up after the meeting.
Under each agenda item, you can write notes, distribute actions and document decisions. When you have several meetings in the same meeting series, all actions and decisions are gathered in "logs" that you can easily access from each meeting and from the meeting overview. At the top of each meeting there is also a link to the Previous meeting.
In a meeting: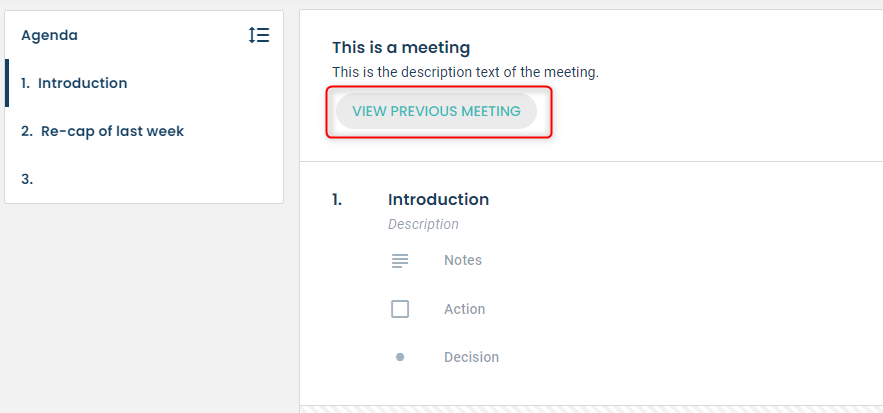 From the meeting-tab: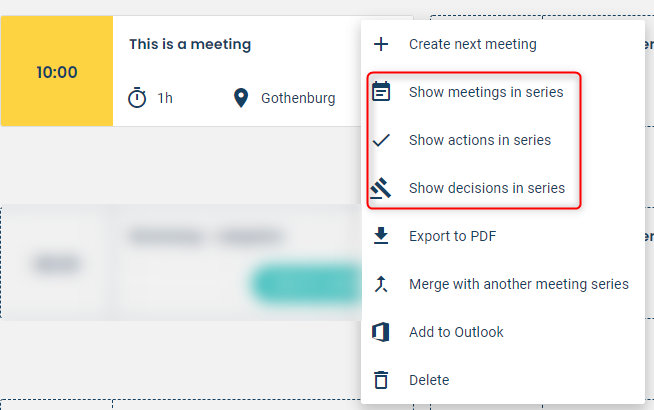 When you click on Show actions / decisions / meetings in the series, a window opens with three tabs - Actions, Decisions and Meetings. You can switch between these tabs at the top of the window. To the right you can search and filter among actions and decisions. You can click on actions and decisions to see more information and edit. On the meeting tab, you can open old minutes in the meeting series. If you want to export the action or decision log, click on the icon in the upper right corner. The export will be save on your computer.

When you are done, just close the window on the cross in the upper left corner and you are back where you started.
Send protocols
When the meeting is over and the meeting notes are completed, it is time to send the minutes to the meeting participants. To do this, click on Send protocol. Just like when you send out the agenda, a dialog opens with a preview mode before the protocol email is sent out.
Before sending out the minutes, you can edit the recipient, subject line and message in exactly the same way as when you send out the agenda (See here). When you feel satisfied with the protocol, click Send in the far right corner: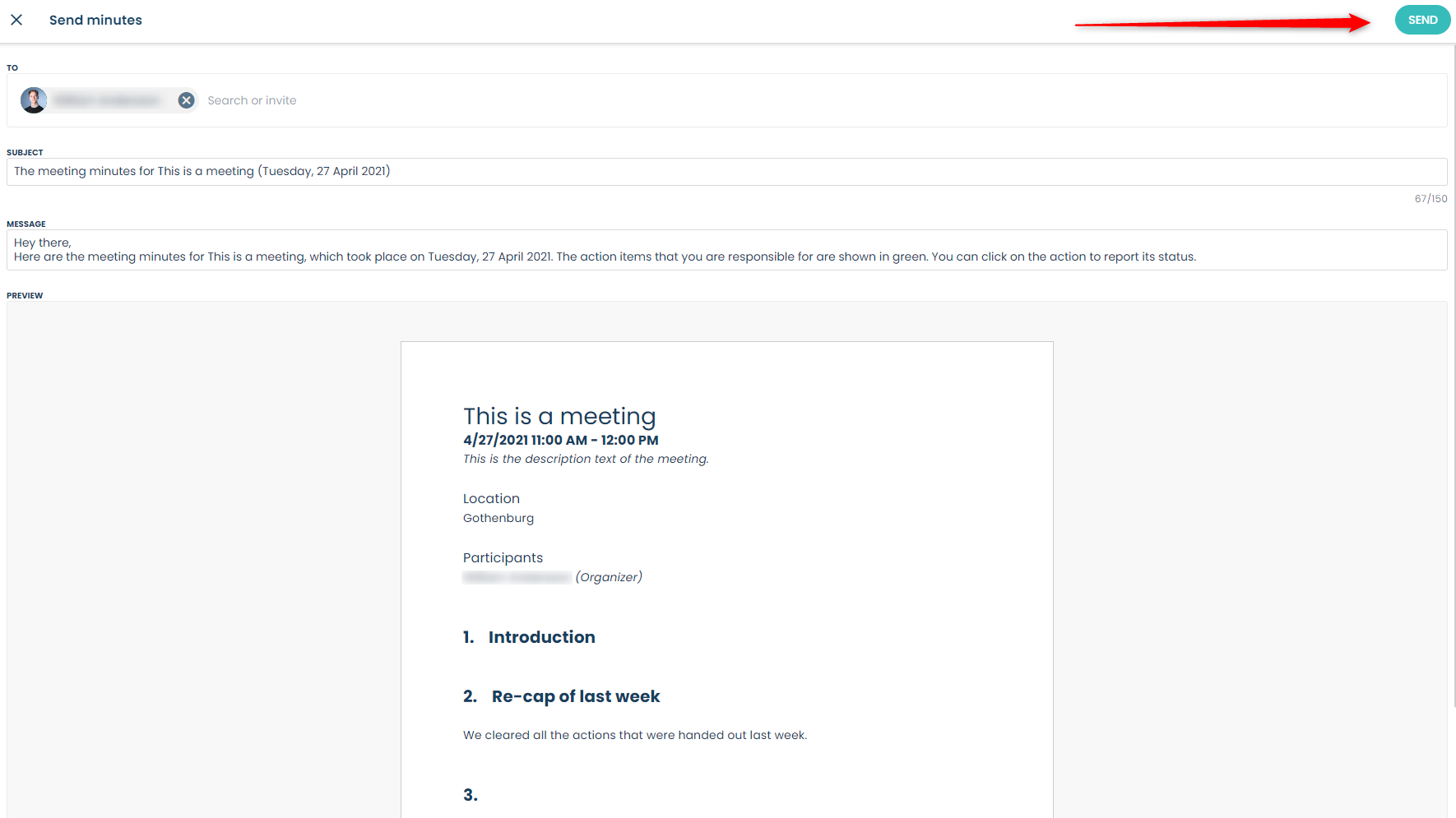 All recipients receive an email where the protocol is partly in the email itself and attached as a PDF. If a participant is responsible for one or more actions from the meeting, these will be marked in green and be clickable so that you can do your follow-up directly from the inbox.
Export the protocol
You can also get the minutes in PDF form without sending an protocol-email. This is done by opening the Overflow menu inside a meeting or in the meeting overview.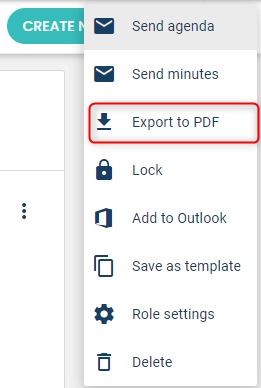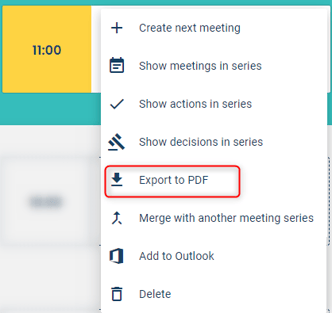 Before the meeting minutes are exported, a dialog opens where you can choose to add signature lines to the meeting minutes. By matching roles with participants, you get signature lines at the bottom of the protocol where e.g. the chairman and the secretary may sign the printed minutes.